The (E)lastic (S)pine (P)ad.
It is made of 2 titanium alloy end-plates and an elastomeric cushion. The spikes on the end-plates outer surfaces improve primary fixation. The combination of a hydroxyapatite (HA) coating on top of a T40 rough surface are considered as one of the best existing coating. The titanium alloy used for the end plates allows clear medical imaging and guarantees good bony fixation over time.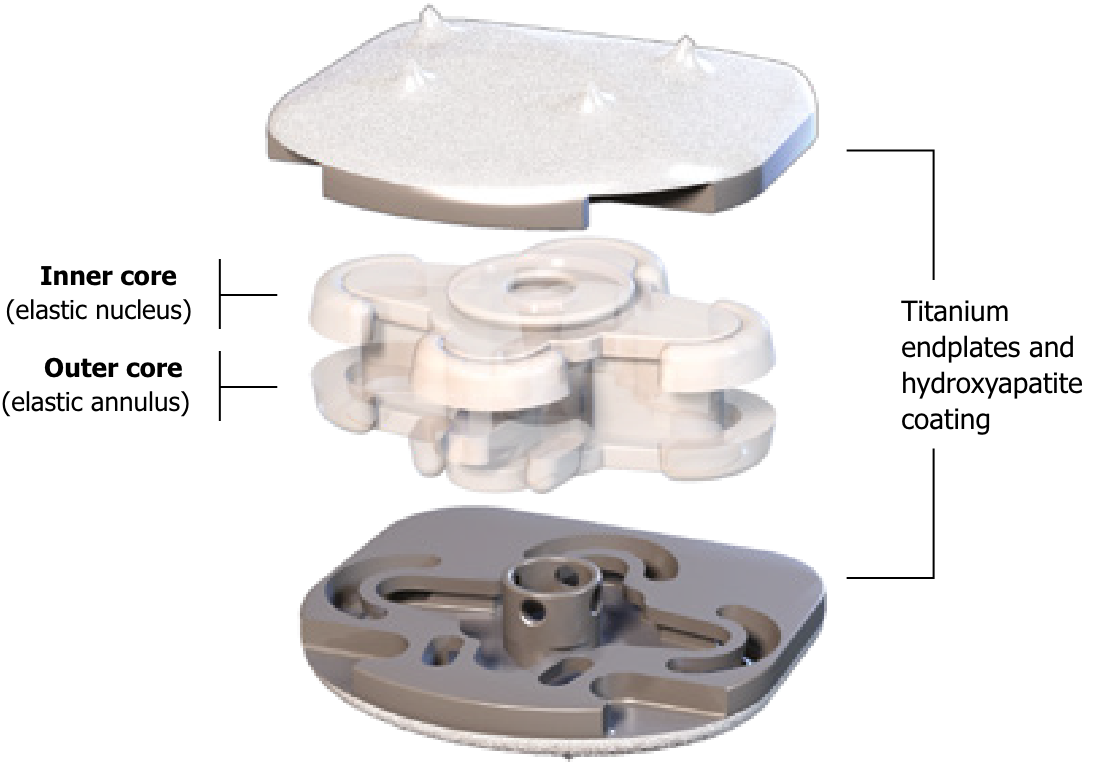 The prosthesis mimics natural disc properties.
Between the 2 titanium end-plates the elsatomeric parts are injected for controled resistance to compression, flexion and rotation. These elastomeric parts are concentric and their fixation prohibits micro motion. The materials used for the implants have been tested for biocompatibility according to the ISO standard 10993.
Minimally invasive anterior approach which allows reduced hospital stay and improves rehabilitation Tested up to 40 million cycles
ESP should give a significant reduction in pain severity, re-establish lumbar curvature and natural disc functions
ESP allows quick return to normal daily activities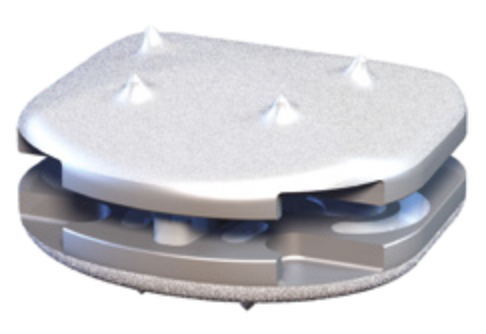 CP ESP (Cervical prosthesis)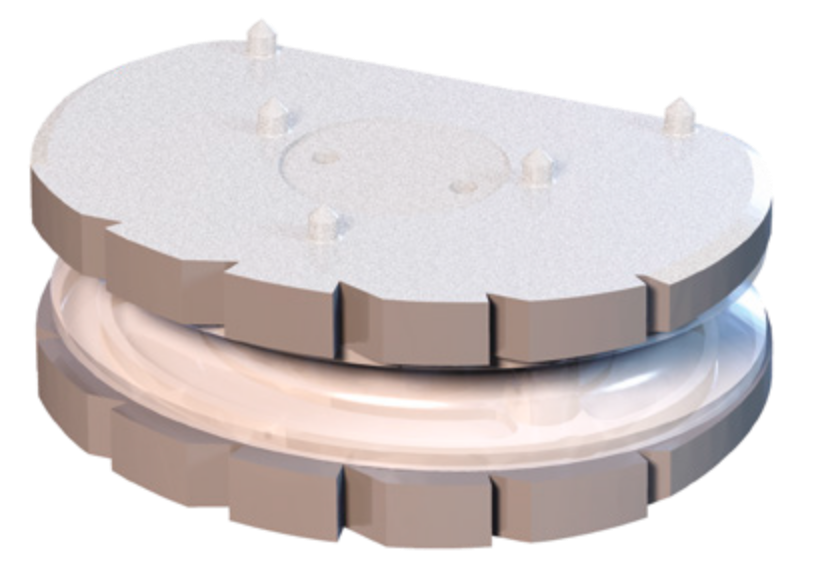 LP ESP (Lumbar prosthesis)
Origin of the development.
Concept of a "Silent Block" ESP®.
The development of the ESP disc range originally came from Professor Roy Camille, from La Pitié Salpétrière Teaching Hospital in Paris (France). After inventing the pedicle screw which became the gold standard for Spine fusions, Pr. Roy Camille started to work on analysing the natural disc properties and designed a prosthesis to restore these.
Third generation disc replacement.
Both CP-ESP and LP-ESP belong to the 3rd generation of disc replacements. Their specific monobloc design resulting from over a decade development allows them mimic the properties of natural discs. They provide movements in all directions without any friction and without any risks of debris production nor dislocation.